A workforce development initiative is equipping health graduates to work across a broad range of contexts, thanks to a first of its kind partnership between UQ and the Institute for Urban Indigenous Health (IUIH).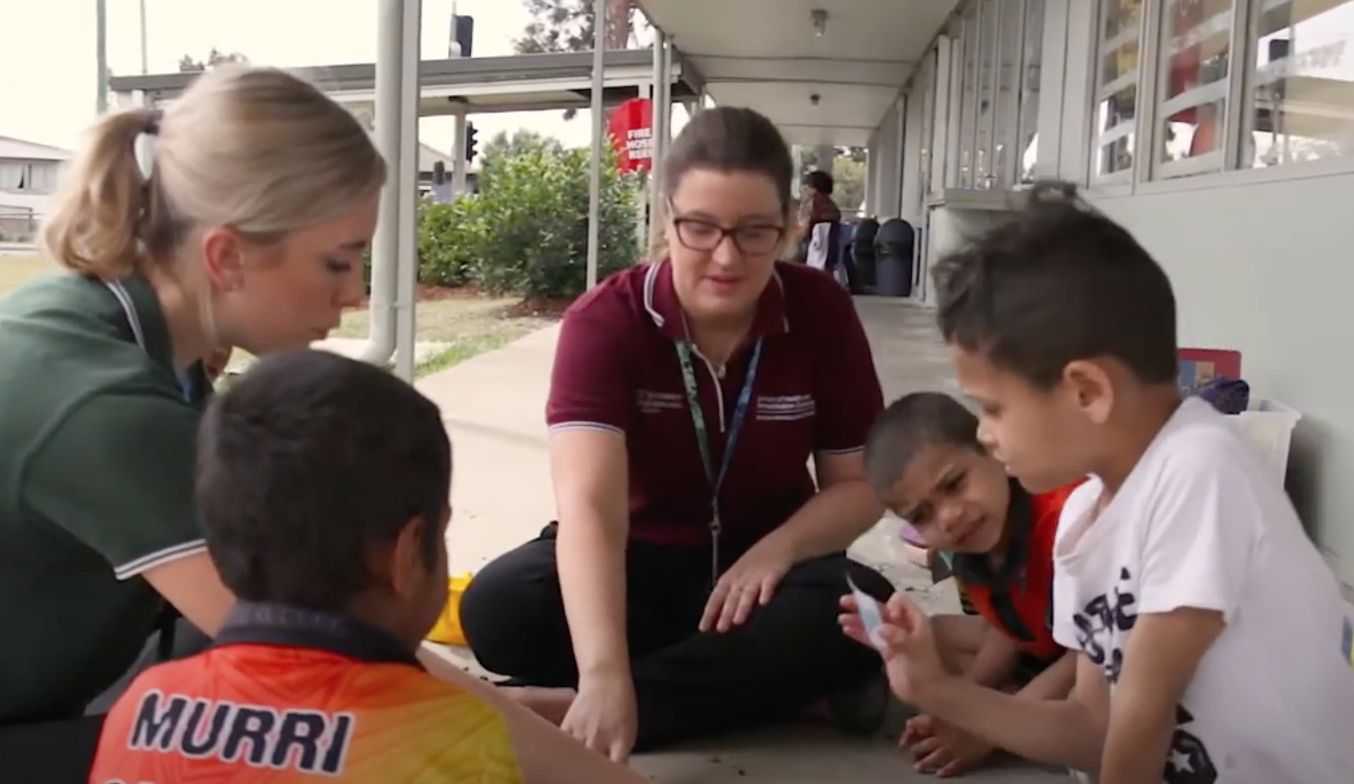 By placing students in Indigenous health care facilities, the program aims to produce a generation of health professionals who are confident and competent to work alongside Aboriginal and Torres Strait Islander staff and clients.
Dr Alison Nelson, Adjunct Associate Professor within the UQ Poche Centre for Indigenous Health and IUIH Director of Organisational Development, said the program had grown exponentially over the past decade.
"Annual student placements have grown from 30 students across three disciplines in 2011 to more than 350 students across 20 disciplines last year," Dr Nelson said.
"It's been a well-coordinated and sustained increase in the number of service-learning opportunities for health students in urban First Australian contexts.
"It has also provided access to a greater range of health services for First Australian clients within South East Queensland."
Placement opportunities were provided to students of medicine and allied health professions, such as nursing, occupational therapy, speech pathology, social work, dentistry, pharmacy, nutrition and dietetics, physiotherapy, exercise physiology, audiology and more.
The IUIH has also started taking students from business, architecture and political science who provide input and advice in projects to help address health needs.
Student responsibilities varied from participating in clinical service provision, planning and facilitating programs and projects, reviewing current services, evaluating patient outcomes and assisting in community events.
More than 1000 placements have occurred across 14 locations with students often delivering services across multiple sites.
Dr Nelson said most students agreed the placements had equipped them to be more adaptable when working with First Australians in the future.
"Working in inter-professional partnerships with staff and students from different health disciplines allowed students to liaise and work collaboratively," Dr Nelson said.
"Students recognised their knowledge of other health professions had been extended and their views on the health needs of clients had broadened.
"Being flexible and adapting services in a culturally responsive way were skills students identified as having developed through their placement experiences.
"Students also improved their communication skills, with most saying they felt confident they had acquired the clinical skills for working effectively in First Australians contexts."
Faculty Executive Dean Professor Bruce Abernethy said the working relationship between UQ and the IUIH focused on the needs of both the community and the students.
"This new model of student placements has clearly revealed positive outcomes based on student perceptions of their placements," Professor Abernethy said.
"Indeed, more than one third of students indicated they had changed their future work intentions as a result of their placement experiences and they now intend to work in Indigenous health care in the future.
"The IUIH-UQ partnership is helping create real change by developing a culturally responsive health workforce equipped with the skills to help close the gap in Indigenous health."
Media: Dani Nash, UQ Communications, habs.media@uq.edu.au, +61 7 3346 3035.