Are Australia's Sport for Development (SfD) programs embracing the grassroots involvement and self-determination of Indigenous communities, or are they more focused on ticking boxes?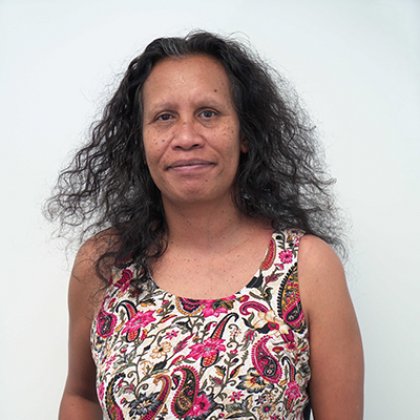 That's a key question explored by The University of Queensland doctoral student Lee Sheppard, who is due to complete her PhD on 31 October.
As a UQ Poche Scholar, Ms Sheppard has examined SfD providers' use of sports, such as AFL and rugby league, in Indigenous communities.
"Sport is claimed to have the unique capacity to draw in and influence hard-to-reach groups and individuals, including marginalised and traumatised youth populations," Ms Sheppard said.
"It's seen as a panacea and cure-all of social ills.
"But SfD providers and governments tend to use sport to 'fix' the 'Aboriginal problem' while overlooking its causality.
"To what extent do stakeholders consider aspects of sustainability, community engagement, development, education, autonomy, self-determination and empowerment?
"The programs inspire resilient kids who are talented and motivated, but how do they serve at-risk kids who have already dropped out of school and fallen through the cracks?
"If there is not sufficient parental buy-in or a failure to work with local agencies, the SfD program will not function properly for those children with low resilience.
"If all the coordinators are outsiders there could be problems, whereas getting the local Elders on board means the kids are not going to muck up."
Ms Sheppard said SfD programs needed to do more to offset the loss of cultural heritage.
"Our mob have been using sport to culturally offset the effects of colonisation for decades," she said.
"While the empirical evidence remains equivocal and community acceptance varies, sport has become a go-to entry point and vehicle for government policy, commercial and philanthropic interventions.
"But whose interests are being served and what ways could the interests of our mob be better served?"
Ms Sheppard said she hoped her research would inform how future SfD programs were implemented and run – avoiding a 'one size fits all' approach.
"Rather than a focus on bolstering weaknesses, programs should consider individual strengths and refine their talents," she said.
"SfD programs would work if the providers, governments and funders communicated with our mob in ways that promoted empowerment, decision-making and self-determination.
"Instead of progressing their own agendas and expecting us to 'accept' the intervention without question, they should work with our mob in culturally-appropriate ways, listening to and taking on board each community's needs and solutions for their youngsters."
Ms Sheppard is a proud Djirribal woman, whose country is located in Far North Queensland.
She graduated from The University of Queensland in 2014 as an anthropologist (minor sociology) and completed her honours in 2015 examining 'Cultural offsets in the mining industry'.
Media: Lee Sheppard, l.sheppard@uq.edu.au; Marc Barnbaum, m.barnbaum@uq.edu.au +61 407 863 376.
This story first appeared on UQ News.