A physiotherapy teacher has been given top marks for her dedication and innovative approach to student learning.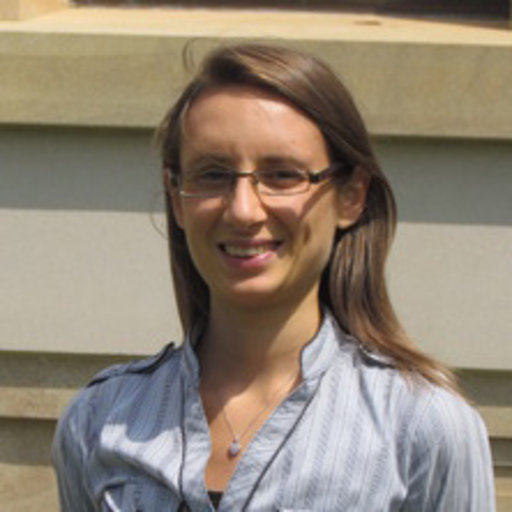 Dr Anna Hatton, from the UQ School of Health and Rehabilitation Sciences, was awarded a Citation for Outstanding Contributions to Student Learning as part of this year's Australian Awards for University Teaching (AAUT).
A passionate educator, Dr Hatton was recognised for her commitment to providing students with opportunities to experience physiotherapy in aged care.
"Gerontology is a growing area of physiotherapy practice driven by an ageing population, yet few students aspire to work in this field," Dr Hatton said.
"Global trends in population ageing are poised to drive a major increase in demand for high-quality gerontology health services, and an urgent need to attract new graduates to this workforce.
"These factors inspired me to create learning environments, which engage pre-clinical students in client interactions within aged care settings, at an early stage in their education, which is helping to shift students' stereotypical attitudes towards ageing, and to discover an enthusiasm for learning in this field."
Dr Hatton has coordinated the Gerontology courses for UQ undergraduate and master students since 2014, catering to more than 180 students each year.
She uses technology and blended learning, such as online videos accompanying classroom-based activities and livestreaming to aged care clinical sites, to enhance student learning.
Head of the UQ School of Health and Rehabilitation Sciences, Professor Sandy Brauer, said Dr Hatton has influenced interprofessional student learning across UQ Faculties, nationally and internationally.
"Dr Hatton has independently cultivated partnerships with Brisbane's leading aged care services, who host students for clinical visits," Professor Brauer said.
"Her pioneering aged care clinical experiences allow students to taste professional responsibility at a comparably earlier stage in their training, relative to national institutional counterparts.
"Her growing renown to enthuse students in learning about older adults' health has led to invited talks within UQ Psychology and Nursing programs.
"She constantly strives to create authentic learning opportunities that look beyond the students' immediate university context, to help nurture professional competency and personal growth, which is why she is a worthy recipient of the AAUT citation."
When announcing Dr Hatton's award, the AAUT Awards Committee panel's overall feedback stated:
"The nominee is clearly passionate about providing students opportunities to engage in aged care settings and has implemented many strategies to help perceptional barriers about aged care in students. These strategies seem to have demonstrated significant local impact on the university through increase of placement providers as well as an impact on student satisfaction and learning."
The University of Queensland remains the most awarded for teaching since the Universities Australia awards program began in 1997.
Details of all the winners of the Australian Awards for University Teaching are available here.
Media: Dani Nash, UQ Communications, habs.media@uq.edu.au, +61 7 3346 3035.