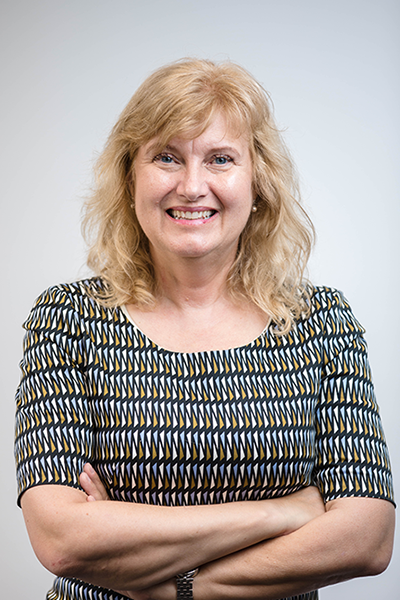 Professor Nancy Pachana, newly appointed Director of UQ's Faculty of Health and Behavioural Sciences' Healthy Ageing Initiative is passionate about building age inclusive environments. 
Professor Pachana brings a wealth of knowledge and experience to the role including her work as UQ's Age Friendly University Initiative lead and setting up the first postgraduate clinical ageing course in New Zealand.
"I have always been passionate about ageing; it's a topic that never ceases to amaze me in its breadth and increasing relevance," Professor Pachana said.
"The demographics are clear in that we're living longer, with all the opportunities it affords, and this is something to be valued by individuals, communities, institutions and society.
"Yet ageism, which more people are becoming aware of, involves judging people by their chronological age rather than their capabilities, and robs us all of the "longevity dividend".
"That's why resources like the Faculty's Healthy Ageing Initiative and UQ's Age Friendly University Initiative are so important, because we encourage people to challenge these stereotypical perceptions."
Faculty Executive Dean Professor Bruce Abernethy welcomed Professor Pachana to the role.
"Professor Pachana is ideally positioned to strengthen our healthy ageing initiatives and develop an integrated approach across our Schools and Centres," Professor Abernethy said.
One of Professor Pachana's key objectives is working with researchers to enhance research initiatives on ageing, exploring new partnerships and funding opportunities.
"I'm really looking forward to building on Age Friendly Initiative work we've been developing through projects like People Like You at UQ," Professor Pachana said.
"These projects help attract more non-school leavers as undergraduate, postgraduate and research higher degree students to UQ.
"UQ has been tremendously supportive of my ambitions to grow knowledge, capabilities, and clinical research capacity around ageing; from my interview for a lecturing position in 2000, right through to this most recent appointment.
"I look forward to working closely with staff and students in the Faculty to place UQ in the forefront of transformative work on fulfilling health opportunities for all people later in life."
Media: UQ Communications Bridget Druery b.druery@uq.edu.au (+61) 435 221 246 @UQHealth