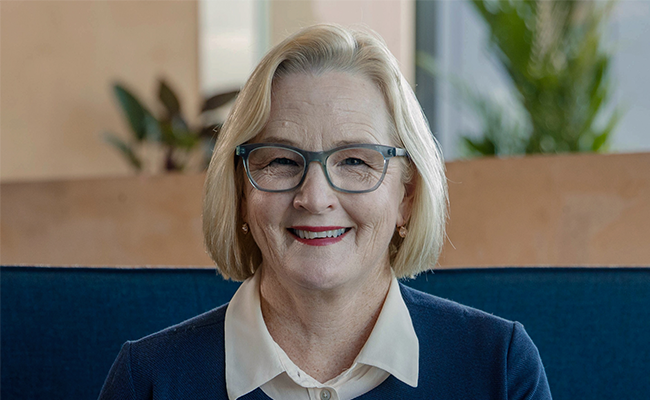 Associate Dean, External Engagement Professor Louise Hickson from UQ's Faculty of Health and Behavioural Sciences has been appointed as the new President of the International Society of Audiology.
We asked Professor Hickson about the role, career highlights and tips for people looking at a career in audiology.
How does it feel to be appointed as the incoming President of the International Society of Audiology?
I am delighted and honoured about this new role. I have been a member of the Executive Board of the International Society since 2018 and look forward to my two-year term as President, from 2022 to 2024.
What does your role as President entail?
The Society's mission is to connect professionals in ear and hearing care from around the world and support the global development of hearing healthcare. I will work with international members and audiological societies from around the world to advance this mission.
What do you hope to achieve in this role?
We currently have 35 audiological societies globally that are affiliated with the International Society, but there are many more. I hope to expand the reach of the society and encourage others to join so we can support them to deliver the highest standards of hearing care wherever they are.
What are some of the discussion topics at the World Congress of Audiology in Warsaw?
Audiology is a very diverse field. The World Congress included broad topics from the medical management of ear conditions, the latest developments in fitting implantable hearing devices, treatment of balance disorders in people with hearing difficulties, tinnitus management and many more.
Why is Audiology such an important area of healthcare?
One in six people in Australia have hearing loss and the impacts are felt across the lifespan. A person may be born with hearing loss or develop hearing difficulties any time during their lives. Some environmental factors like the exposure to loud noise makes the chances of getting hearing loss even greater.
Why did you pursue a career in audiology? 
I have a history of hearing loss in my family and was very close to my auntie who suffered with her hearing loss. The loss started in her twenties and at the time in the 1940s there were very few treatments for her – surgical options were limited, and hearing aids were of little help.  After I studied speech pathology at UQ I decided to go on and qualify in audiology.
What is your favourite career achievement/highlight?
That's easy! With my colleagues at UQ we developed the Active Communication Education (ACE) program to help adults with hearing loss and their families. The development of the program was originally funded in the early 2000s by the NHMRC and I am immensely proud that ACE is used in many countries around the world. It has been translated into 10 languages that we know of.
What are your top three tips for starting a career in audiology?
It's a fantastic career. You can do so much to help children and adults with hearing loss and their families. My top tips include:
Remember to provide person- and family-centred care.  This means keeping your clients and their families at the heart of everything you do and treat them as you would want to be treated yourself. 

Always think – what could I be doing better for my clients and their families?  It was this questioning that led me down a research path. 

Take every opportunity that comes your way to further your knowledge and to build your expertise.