Patients of ethnically diverse backgrounds will have better access to rare blood types, thanks to a new England-based blood and transplant research unit, co-led by The University of Queensland and Australian Red Cross Lifeblood.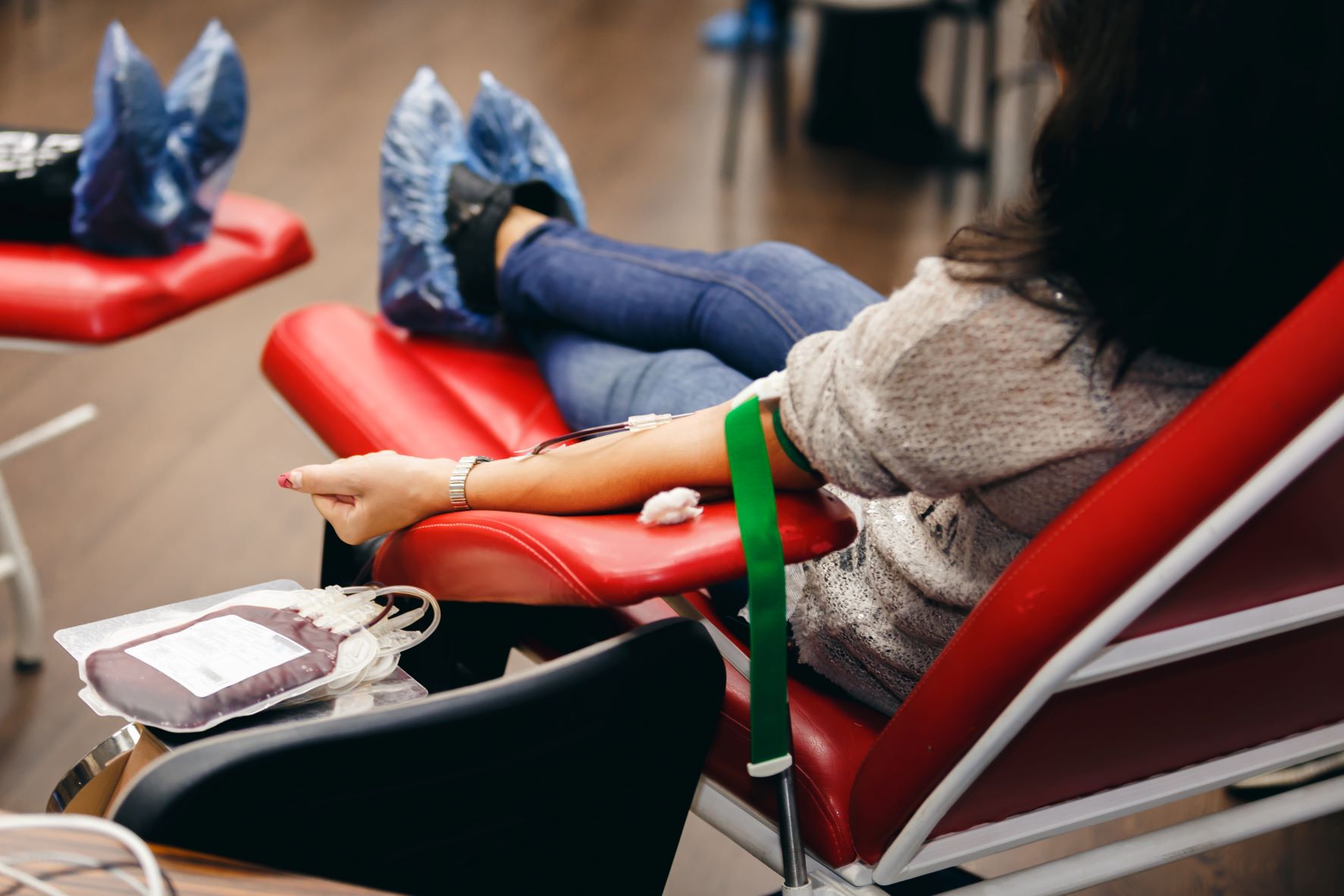 The unit is one of five new National Institute for Health and Care Research (NIHR) Blood and Transplant Research Units (BTRU) conducting research across blood, organ, plasma, and stem cells.
Co-lead of one theme in the Donor Health and Behaviour unit, Professor Barbara Masser from UQ's School of Psychology and Australian Red Cross Lifeblood Donor Research Chair said there is currently limited evidence available to improve the safety and efficiency of blood donation, risking harm and waste.
"The research conducted in England has potential for widespread global benefit to ultimately save more lives," Professor Masser said.
"As we're addressing common challenges faced by blood collection agencies across the world, the research will enable us to assess whether similar trials done as part of the research can be replicated in Australia or any other country.
"One of the areas we will be focussing on is investigating new ways to encourage a more ethnically diverse range of people to donate blood.
"For example, aligning the blood donor base to better match demand for transfusions, particularly for diseases affecting ethnic minorities, such as sickle cell disease.
"Other key areas will be developing new methods for recruiting and retaining donors, promoting safe and effective donation practices and identifying risks of adverse health effects of blood donation.
"There is the potential for large-scale collaborative research projects focused on these common challenges between the BTRU and Lifeblood, and a stronger alliance between BTRU, UQ and Lifeblood more generally in research and development."
Donated blood is a crucial resource for healthcare systems, enabling blood transfusions that save millions of lives every year around the world.
The blood donor research units are a collaboration with the universities of Cambridge, Oxford, and Nottingham, funded by the NIHR and NHS Blood and Transplant.
Lifeblood Director of Research Professor David Irving said Professor Masser brings exceptional international standing in donor research to the role, including insights into the barriers and motivators within culturally diverse communities.
"As patient populations in the UK and Australia have become more ethnically diverse, there is a greater need for blood types that are rare in a Caucasian population, which make up the majority of blood donors in both nations," Professor Irving said.
"Providing the right blood and blood products for an ethnically diverse population presents an evolving challenge for blood collection agencies around the world.
"Lifeblood is pleased to work with world-leading universities on this research to help ensure that what we collect from our donors reflects the distribution of blood groups required by patients who need transfusion."
UQ's Lifeblood Chair of Donor Research, Professor Masser works closely with the Lifeblood Donor Research team designing and executing research that translates to ongoing change and improvements to business-as-usual practice.
Media: UQ Communications Kirsten O'Leary, k.oleary@uq.edu.au, +61 7 3365 7436, @UQhealth.