A new partnership between UQ's School of Health and Rehabilitation Sciences and the Queensland Department of Education has given speech pathology students the opportunity to provide language and literacy programs to junior school students.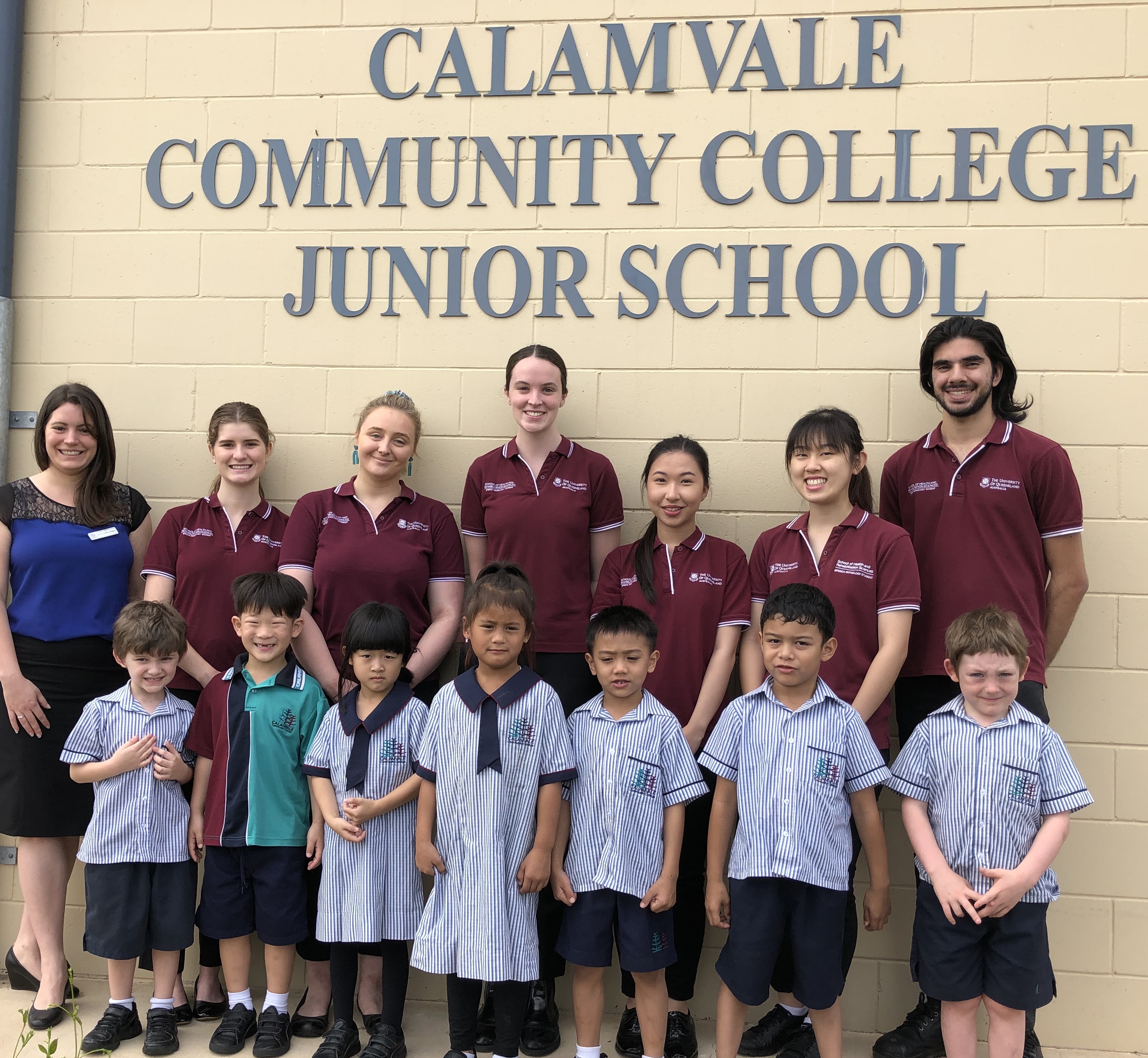 UQ's Speech Pathology Clinic Manager Kelly Beak, said the first clinic that was developed for Calamvale Community College prep to year three students achieved exceptional results.
"We had feedback from students that they received a high degree of learning and enjoyment and that they would recommend the school and clinic for future students to attend," Ms Beak said.
"The teachers reported a positive change in the abilities of the children and this was evident from the pre and post data collected that showed their learning developments."
For three days each week UQ speech pathology students worked with the junior school children to practice their oral, narrative, vocabulary, phonological awareness and print awareness skills.
Third year Bachelor of Speech Pathology (Honours) student Jonny said his placement highlighted the importance of working alongside parents and teachers to provide recommendations.
"I particularly enjoyed working alongside the mum of one of my students who I met with a few times to discuss the intervention I had recommended," he said.
"It was really rewarding to get positive feedback that the strategies were effective and she saw improvements in her child's development.
"It made me realise that I could make a difference in a child's life."
For third year Bachelor of Speech Pathology (Honours) student Lily, working in a school environment gave her an insight into what it would be like working as a speech pathologist for the Department of Education.
"I can now see myself in this role in the future," Lily said.
"I enjoyed working with students of different ages and communication needs, as well as with larger groups of children as opposed to the one-on-one sessions we had experience conducting prior to this placement.
"The placement allowed me to learn first-hand the importance of working collaboratively with teachers, parents and the other professionals who work with junior school students."
In addition to the Department of Education partnership, UQ's speech pathology team has established partnerships with Southern Queensland Rural Health and Metro North Hospital and Health Service.
"We are very excited about the training opportunities these partnerships provide for our students," Ms Beak said.
"Placements in these organisations allow for the translation of student learning in the classroom into real world experience.
"It also gives our partners the opportunity to experience the high calibre of speech pathology cohorts at UQ, which increases student employability once they graduate."