UQ's Faculty of Health and Behavioural Sciences is proud to announce the appointment of Professor Pauline Ford as the next Associate Dean (Academic).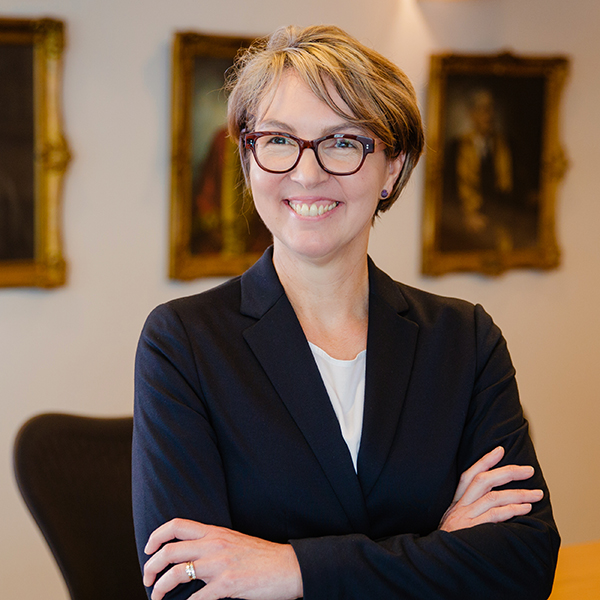 Professor Ford has been the Head of the UQ School of Dentistry since 2016, and was the first woman to be appointed to a permanent head of dentistry position in Australia and New Zealand.
Faculty Executive Dean Professor Bruce Abernethy said Professor Ford brings a great deal of experience, knowledge and academic leadership to the role.
"As Head of the School of Dentistry, Professor Ford has displayed exceptional leadership and ability to manage a complex portfolio of work," Professor Abernethy said.
"She is a passionate advocate for teaching and learning excellence and interprofessional education in health, highly experienced in matters of professional program accreditation, and deeply committed to the provision of quality clinical placement/work-integrated learning experiences for students."
As Teaching and Learning chair within the School of Dentistry, Professor Ford led a complete end-to-end revision of the Bachelor of Dental Science (Honours) program, which included implementation of a virtual patient experience into pre-clinical training.
"This experience and these qualities will make Professor Ford an outstanding Associate Dean (Academic) and one who can sustain the excellence in this role established by her predecessor," Professor Abernethy said.
Professor Ford said the portfolio was in excellent shape thanks to the outstanding leadership of Professor Sarah Roberts-Thomson.
"I'm looking forward to working with a fantastic team of award-winning educators to progress current strategic initiatives such as work integrated learning and interprofessional education," Professor Ford said.
"I am also looking forward to partnering with our talented and committed students to develop and implement strategies to enhance the student experience.
"The current pandemic is an acute illustration of the need to be vigilant, agile, responsive and opportunistic.
"Amid the turmoil, innovation has flourished.
"COVID-19 has been the catalyst for change in teaching and learning in particular.
"We must harness the gains made through our COVID-19 response and embed them in future practice."
Professor Ford will commence as Associate Dean (Academic) in early 2021.