To address the 2019 theme "creativity' for UQ Teaching and Learning Week we highlighted some of the innovative teachers who enhance student learning in UQ's Faculty of Health and Behavioural Sciences.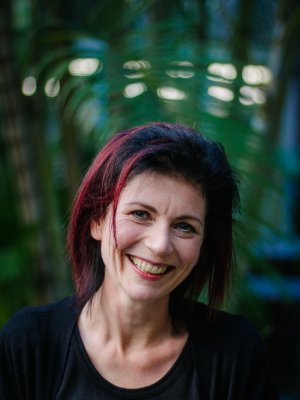 1. What kind of innovative teaching and learning practices do you incorporate?
I emphasise learning experiences that will transform students from observers to do-ers, allowing them to practise what they have learned, hone their skills, and develop the confidence they need to perform as professionals in and beyond the university context.  
In my current course co-taught with Associate Professor McKimmie (PSYC2361 - The Psychology of Criminal Justice) we use the drama we filmed for our edX course Crime 101x to provide an engaging narrative context for students to learn in as they try to work out Who killed Janine Jenker? In this course we ask students engage in assessment tasks that capitalise on effective learning strategies. Using a 'flipped classroom' format each week our students watch the crime drama, the lecture content and complete some of their assessment before attending a 3-hour workshop. We provide regular meaningful assessment tasks to ensure class attendance because being in class while learning, aids learning and further enables peer learning. In class, our students apply their theoretical and conceptual understanding of psychology to enhance the investigation into the murder of Janine Jenker. Students practise what they learnt in the lecture content, hone their skills, and develop confidence in knowing how to apply what they know.
2. How do you hope to influence the student experience at UQ?
Traditionally our approach to training in psychology emphasises theoretical and conceptual understanding augmented with extensive instruction in methodology and statistics. I aim to enhance this by providing students with feedback and learning support that enables them to move beyond knowing what they know to learning how to use that knowledge. I hope that this results in students graduating from UQ confident both in what they know but also how to apply it.
3. What do you enjoy about teaching students?
Two things equally - the 'aha' moments when students understand the potential of what they have learnt to make a real difference in the world and the fresh perspectives that students bring to content that allow me to see something I thought I knew about from a completely different angle.
4. What are your career highlights so far?
Winning the 2018 edX Prize for Exceptional Contributions in Online Teaching and Learning with Associate Professor McKimmie and Professor Horswill was pretty amazing! However I get an immense kick when students write to tell me how they have used the skills that they learnt with me (and others) in their post UQ lives!