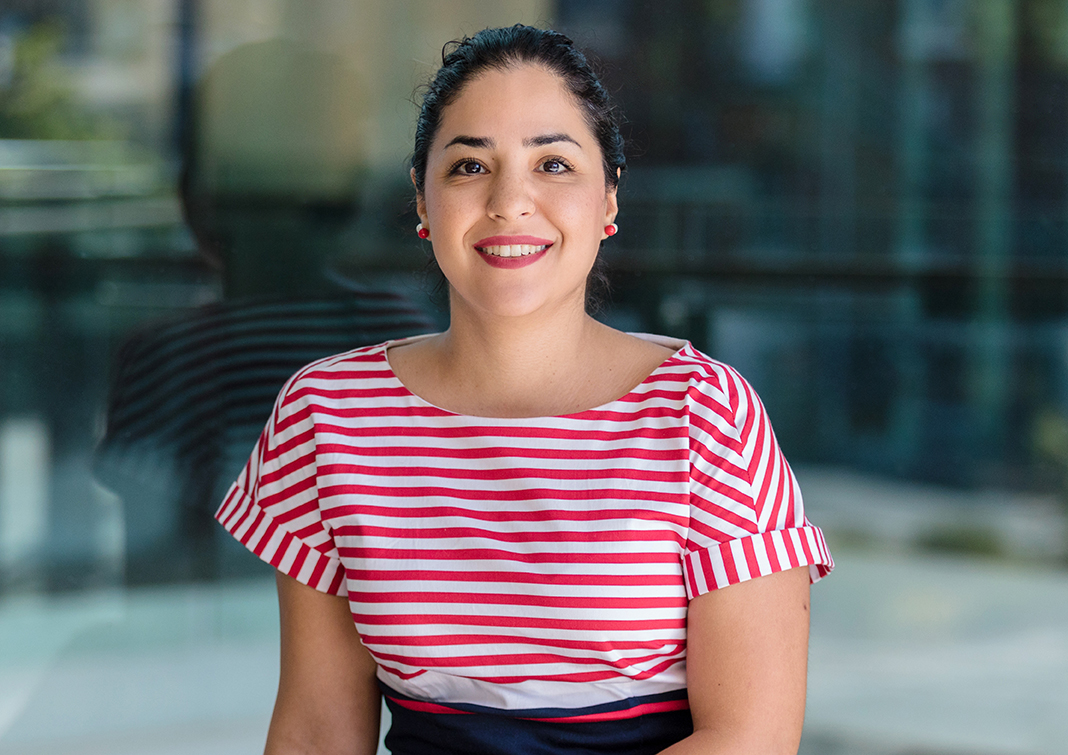 Dr Atiyeh Vaezipour is an Early Career Researcher at RECOVER Injury Research Centre. She holds a Bachelor of Computer Science from Iran, a Master of Information Engineering & Management from Sweden, and a PhD from QUT. She  has a special interest in human-centred design and designing technologies that are both useful and accepted by end-users.
Current research
Dr Vaezipour has expertise in design, development and evaluation of technology interventions using the human-centred design approach and co-design (designing technology with people) to improve public health in two main areas:
Human factors in driving behaviour safety. Driving is a complex task, which requires the ability to rapidly identify hazards and react to driving situations, most often in less than a second to avoid the crash. The research fund recently awarded by RACV will support a project designed to investigate the driving challenges of people with chronic pain to ensure safe driving among this population. By understanding current driving behaviours and challenges for people with chronic pain, this research will contribute to improving the management of driver safety as well as potential benefits in terms of public education in chronic pain populations. 
Driving rehabilitation. Dr Vaezipour is part of a research team, led by Professor Deborah Theodoros, working on design and evaluation of innovative technology solutions to improve the delivery of evidence-based health services. Her main goal is to improve the interaction between humans and technology by designing and developing novel technological solution in rehabilitation to ensure the technology serves the needs of people.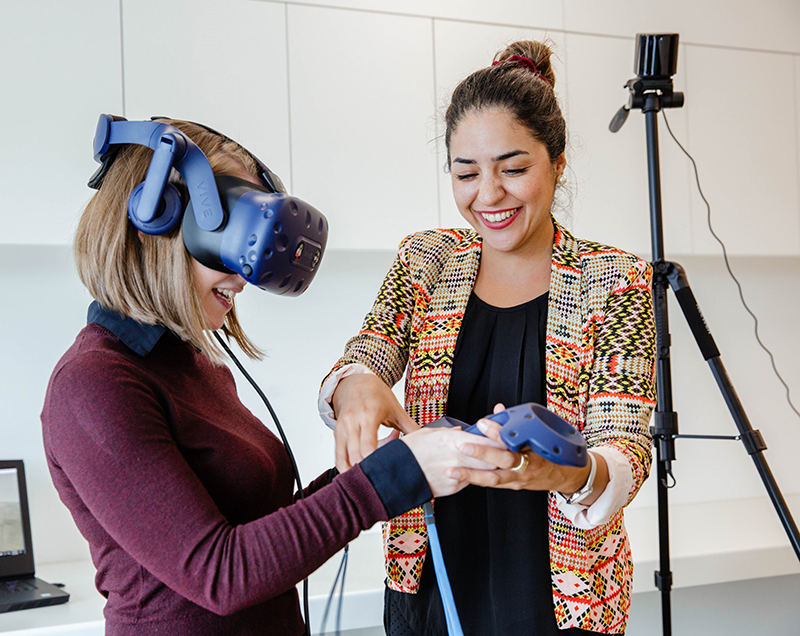 Another current project focusses on evaluation of a virtual reality (VR) system for the management of adult neurogenic communication disorders. Communication disorders are commonly associated with neurological conditions such as brain injury as a result of traffic crashes, requiring long-term rehabilitation with a speech pathologist. Traditional speech pathology management involves therapy designed to address the communication impairment and to teach strategies to overcome barriers to successful communication. These treatments are delivered within a clinic setting with limited opportunity for practice in real-world situations.
VR has the potential to provide a safe, supported life-like environment in which people undergoing communication rehabilitation could practice therapy tasks and gain confidence before entering actual real-world communication contexts. The main goal is to enhance user experience and improve the interaction between end-users and technology by designing and developing solutions that are tailored to the needs of individuals undergoing rehabilitation.
Career highlights
Recent successful research fund awarded by RACV (2019) for the project entitled 'Improving the management of driving behaviour in people with chronic pain'. Research Team: Dr Atiyeh Vaezipour (Chief Investigator), Dr Nicole Andrews, Professor Mark Horswill, Dr Oscar Oviedo Trespalacios, Associate Professor Venerina Johnston, Professor Patricia Delhomme.
Recent successful visiting fellowship (2019) awarded by Brazilian government agency under UNESP´s Capes-Print project.
Appointed as UQ Young Science Ambassador (2019) with the Wonder of Science team to promote a STEM culture in Queensland schools, where students understand the importance of STEM and believe that STEM education and careers are accessible to them. 
Nominated by Thesis Examiner for Outstanding Doctoral Thesis award at QUT (2018).
Australian Research Council Discovery Grant, PhD scholarship (2014). 
Research has been published in major peer-reviews scientific journals and presented in national and international conferences; also featured in media (Channel 7 News Brisbane, 2017).
Research has influenced the field internationally, having been cited by 12 countries and 10 institutions; four publications have an outstanding Altmetric Scores (top 25 per cent of all outputs scored by Altmetric).