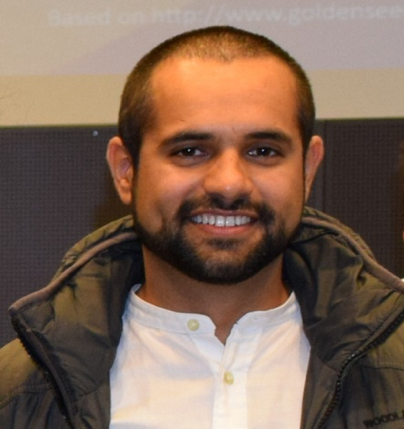 Dr Tushar Kumeria is an Australian National Health and Medical Research Council (NHMRC) Early Career Fellow at the UQ School of Pharmacy.
His research is focused on smart porous nanomaterials, which offer unique structural, optical, and chemical properties. He is particularly interested in electrochemically prepared sponge-like porous nanomaterials like porous silicon, nanoporous alumina, and porous/tubular nanotitania.
Current research
Porous silicon based delivery systems for highly efficient and targeted delivery of protein/biologics via oral or other administration route.
Porous silicon/polymer composite and porous titanium dioxide based scaffolds/implants that enable local release of therapeutics and growth factors for accelerated bone regeneration.
Porous silicon or porous alumina photonic crystals based point-of-care sensors for diagnostics and environmental applications.
Career highlights
Dr Kumeria's work on porous alumina based photonic crystals have transformed the field and these unique optical structures are now demonstrated for highly-sensitive detection of a number of environmental and biological analytes.
He has co-authored 58 high impact journal publications in various internationally-renowned journals in the field of nanomaterials, biomaterials, sensing, and drug delivery that have been cited over 1600 times returning a H-index of 25.
He completed his PhD in 2015 from the University of Adelaide with a Doctoral Thesis Medal and Dean's Commendation Letter.
In 2015 he spent two years at University of California-San Diego (UCSD) as a postdoc in Professor M. J. Sailor's group.