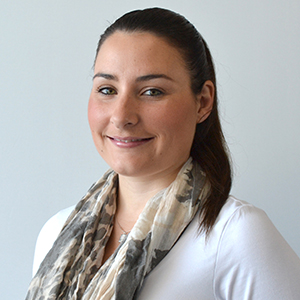 Dr Sjaan Gomersall is a Senior Lecturer in Physiotherapy at the UQ School of Health and Rehabilitation Sciences (SHRS). Her research interests include time use and how this influences health, the measurement of use of time and physical activity/energy expenditure, new generation eHealth devices for physical activity behaviour change, and university student health.
Work to date has been quantitative, including measurement development and validation, systematic reviews, intervention and randomised controlled trials and longitudinal observational studies. She has experience in measurement of use of time, physical activity and energy expenditure, including the application of doubly labeled water, the gold standard method of measuring energy expenditure in humans.
Current research
Dr Gomersall is the co-lead for the development and lead for the implementation evaluation of the Stacks app for students. Stacks provides the ability to track how a person spends their time in the areas of study, work, play and sleep, and aims to help with the planning of time and the setting of goals, as well as providing daily feedback on how a person is tracking.
Dr Gomersall is currently investigating university student health and wellbeing and the link with academic performance.
She was the first author of a paper published this year on behaviour change approaches for physical activity promotion in cancer survivors: 'Feasibility, acceptability and efficacy of a text message-enhanced clinical exercise rehabilitation intervention for increasing 'whole-of-day' activity in people living with and beyond cancer'. She has also contributed to three published papers on the reliability and validity of consumer activity trackers - Apple watch, Fitbit, Alpha Mio, and Samsung Gear - for heart rate, steps, and energy expenditure.
Career highlights
Dr Gomersall is delivering an invited workshop on integrating behaviour change approaches into physiotherapy practice for cancer survivors at the upcoming Australian Physiotherapy Conference in October 2019. 
She is very active in the Early Career Academics (ECA) advocacy space, having established the Faculty of Health and Behavioural Sciences (HaBS) ECA Committee in 2016 which now has representation on the HaBS Research Committee; she is also the ECA representative in SHRS, leading some exciting career development activities for this; and she represents HaBS on the EMCR@UQ committee, which runs professional development activities and advocates for ECAs at the university level.