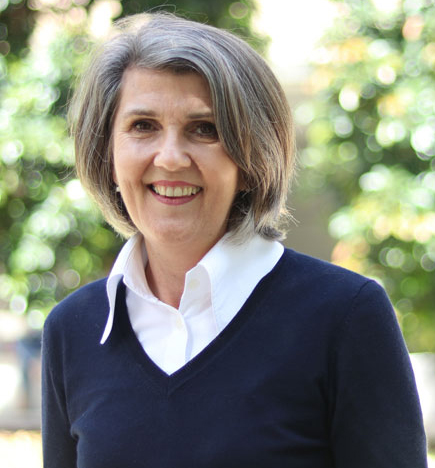 Dr Maree Petersen is a Senior Lecturer in Social Work at the UQ School of Nursing, Midwifery and Social Work. She is a lead investigator on a number of research projects concerned with housing and older people.
Dr Petersen's program of research over the past seven years has comprised three projects concerned with understanding older people's homelessness in Australia, addressing the housing and support needs of older women experiencing homelessness, and advocating for the intersection of housing, homelessness and aged care policies.
Her four main areas of interest are:
Older people in precarious housing: Life course with particular attention to the housing history of older people; understanding the pathway to living in precarious housing; access to home modification and maintenance in private rental housing.
Older people (including particular needs of older women) and homelessness: The pathway to homelessness, the nature of services to assist older people to secure housing, addressing homelessness.
Retirement villages and residential aged care: The financial and contractual obligations relating to retirement village entry, residency and exit.
Rural service provision for older people: Understanding the ways in which people grow older in rural areas; including access to health and aged care services including volunteer initiatives.
Current research
The life course of older people in precarious housing: Although there are increasing numbers of older people living precariously in private rental housing, little is known of the life course circumstances that result in insecure housing tenancy in older age. This ARC Discover Project draws on life course theory to examine how personal, policy and societal factors interact to affect housing pathways of older people. The project will identify the critical points at which intervention will prevent the emergence of housing disadvantage. It will inform housing, homelessness and aged care policy and assist in addressing Australia's challenge of delivering appropriate housing support and services for the ageing population. 
Career highlights
A chief investigator on an ARC project concerned with rural older Australian's wellbeing, seeking to understand the experience of growing old in rural and remote areas, and access to health and aged care services.
Invitations to present at several housing conferences, as well as consumer and service provider forums, to disseminate results from a national project concerned with preventing older people homelessness; this project also examined approriate policy and practice interventions to prevent, rehouse, and support older people.
Ongoing relationships with service providers across housing and community care for older people, and presenting at the Senate Committee of Housing Affordability.
Being part of the National Older Women's Housing and Homelessness Working Group, which consists of housing and homelessness policy leaders, researchers and practitioners from universities around the country and organisations such as the Mercy Foundation, Micah Projects, the YWCA, among others.