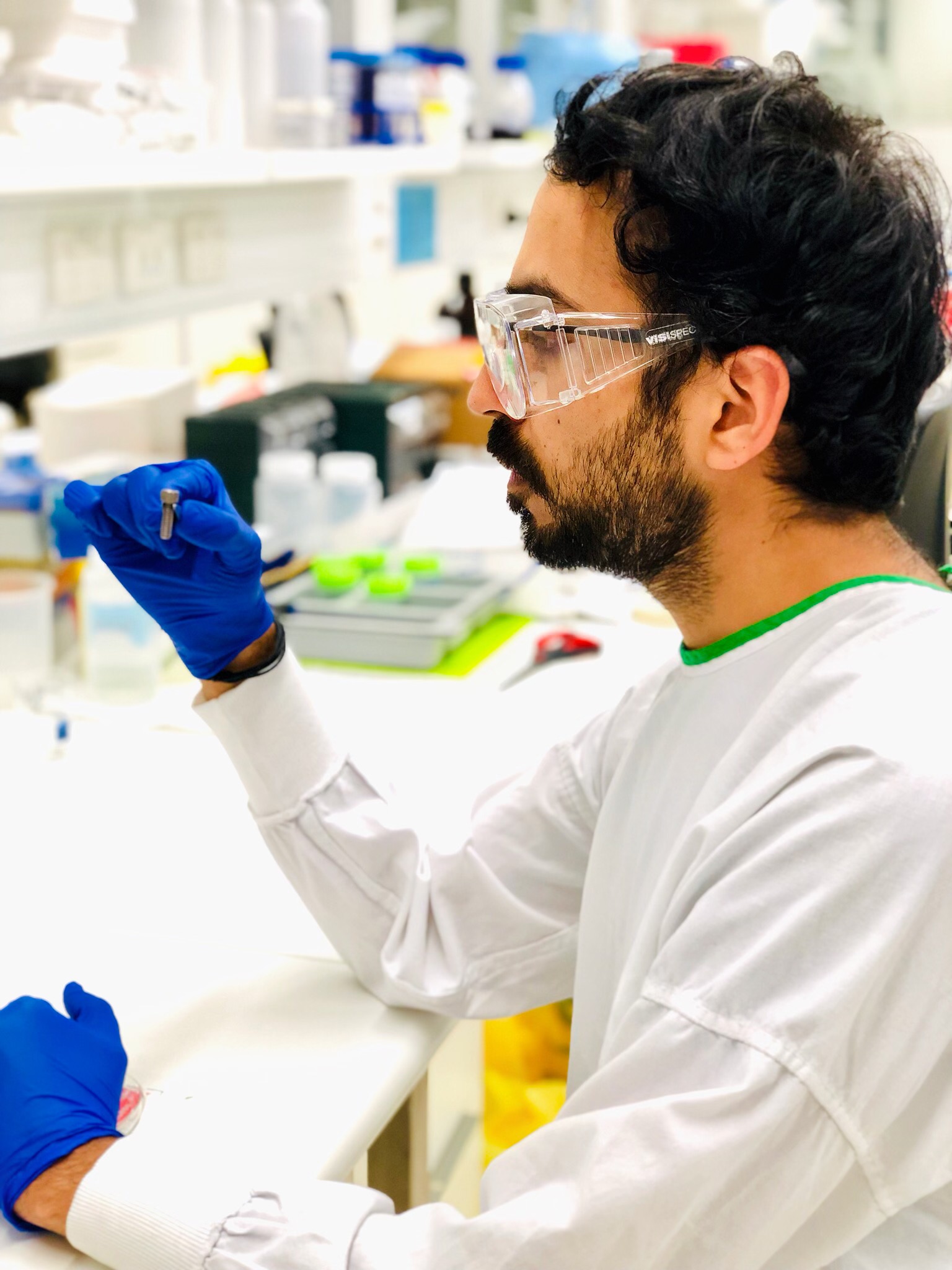 Dr Karan Gulati is an NHMRC Early Career Fellow at the UQ School of Dentistry, working in Professor Sašo Ivanovski's Tissue Engineering & Additive Manufacturing group (iTEAM).
Current research
Nano-Engineered Therapeutic Dental Implants. The main research focus is 'nano-engineered therapeutic titanium dental implants towards enhanced soft- and hard-tissue integration'. This research is focused on improving treatment outcomes associated with dental implants, especially in patients with ongoing conditions (osteoporosis and diabetes) and aged patients. The technology nano-engineers the surface of conventional dental implants to fabricate controlled nanotopographies, to augment the bioactivity and therapeutic efficacy, directly inside the dental micro-environment. The technology is cost-effective, scalable and can be tailored to match therapeutic needs of individual patients.
Career highlights
Dr Gulati completed his PhD in the domain of 'Nano-Engineered Bone Implants' at the University of Adelaide in 2015, and was awarded a Dean's Commendation for Doctoral Thesis Excellence.
Prior to commencing at UQ, he worked at Griffith University's School of Dentistry and Oral Health as a Research Fellow (2016-17), in the area of nano-engineered dental implants.
Dr Gulati has published over 35 peer-reviewed journal articles (h-index 15), eight peer-reviewed conference publications, and has presented over 60 times in national/international conferences (25 oral presentations, including 10 invited talks).
He has attracted over $500,000 in research funding since 2016 and over $6000 in travel grants since 2013; in 2018 research funding awarded to Dr Gulati exceeded $106,337, with all four grants as chief investigator.
He has received eight awards at reputed conferences, including best oral presentations and 3 Minute Thesis (3MT), and has been nominated for best paper/research awards.