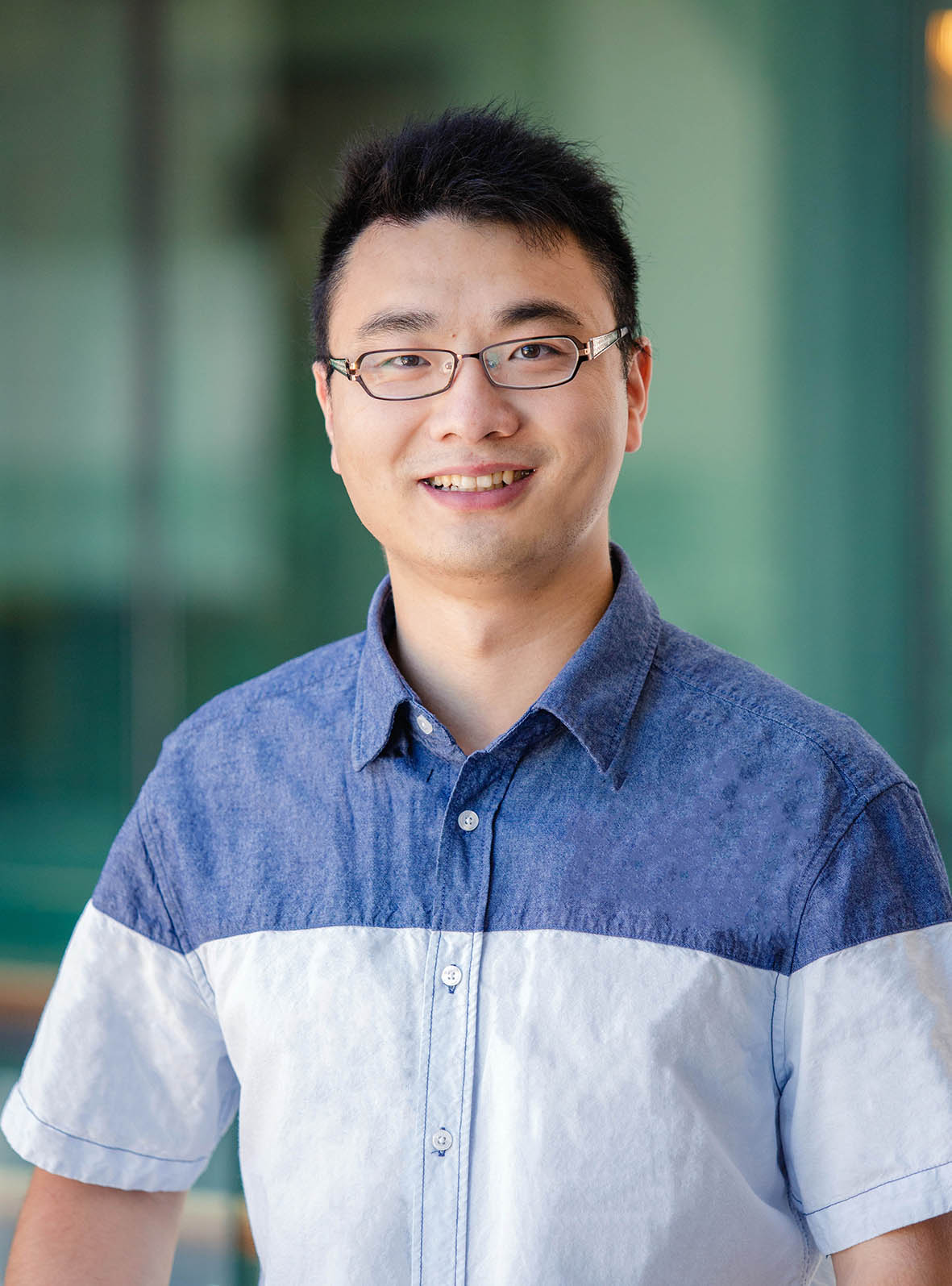 Dr Chun Xu is an NHMRC Senior Research Officer at the UQ School of Dentistry. He was awarded his PhD in Biomedical Engineering and Nanotechnology at UQ in 2016. Before that, he received an M.D.S. in Oral and Maxillofacial Surgery and a B.D.S. in Dentistry from Wuhan University, China. His research interests include the application of nanomaterials for biomedical applications such as biomaterials, tissue regeneration and osteoporosis treatment.
Current research
His systematic research in the designed synthesis of nanomaterials with controlled pore/particle sizes and morphologies has contributed to advances in the field of nanomaterials. He was the first to report a novel method to prepare core-cone structured nanomaterials with large pores, which exhibit a unique ability to deliver large functional proteins into cells. The foundational knowledge gained from this work on the formative mechanism of nanoparticles provides the guiding principles for the rational design of current nanocements.
Functional nano-cement scaffolds for the treatment of osteoporotic bone defects: Osteoporosis affects 1.2 million Australians and will cost $33.6 billion by 2022. This study aims to develop a novel nano-cement platform for custom-designed bone repair in osteoporosis, by using purpose-designed nanomaterials and advanced 3D printing technique. The research findings will lead to the development of a new bone repair strategy, expand knowledge on both biomaterials engineering and osteoporosis treatment, and improve the quality of life of Australians.
Career highlights
Immediately after submitting his PhD thesis, he took up a postdoctoral fellowship in the UQ School of Dentistry. Within only six months his contributions to the field of bio-engineering were strengthened by receiving two competitive research grants (total $70,000). 
He has made a significant scientific contribution to the fields of nanotechnology, biomaterials, tissue regeneration and osteoporosis treatment, as demonstrated by 23 papers (five as first author) published in the top journals in this area (SJR ranking: Small 4/544, J Am Chem Soc 5/396, ACS Nano 1/544, Adv Func Mater 1/71).
He serves as review editor on the editorial board of Nanoscience, Frontiers in Chemistry; and is a member of ISO experts committee for Nanoscience and Nanotechnologies.
One work about nanoparticles for insulin delivery has been highlighted by several medium such as AIBN, Diabetes Queensland and also featured on Channel 7 News: